About Us
Spicing Up The World since 60 Years
We are the Manufacturers, Exporters and Importers of all kinds Spices, Pulses, Dry Fruits, Herbs, Coarse Grain, Oilseeds, Cattle Feed, Food Colors, oils and all kinds of Foodstuff. We also Export General Merchandise and large variety of Organic and Agro Products of Indian origin.

In a brief span of less than last three decades, with a special focus on export of these commodities, our firm "VACCO EXPORTS" has established itself as a reputed Government Recognized STAR Export House status holder and it enjoys excellent reputation in the market and the Goodwill of its suppliers, buyers, bankers and the business fraternity in this segment. Vacco Exports have registered a continuous growth in volume of its exports and foreign exchange earnings during this period.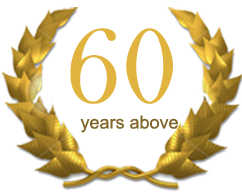 The proprietor of Vacco Exports, Mr Vinay T Amesur is a Third Generation Entrepreneur having experience of around 30 years in this field of Spices, Herbs and foodstuff and has built a reputation as a supplier of high grade and best quality products, at competitive rates and for giving timely delivery of export orders.
Mr Vinay's grandfather late Mr Tulsidas Somimal started the Spice trade more than 60 years ago and his Tulsidas Group earned for him tremendous name, reputation, fame, goodwill & trust in the spice market. Verily, he in his own time became the patriarch of the Spice market at Masjid Bunder, Mumbai (INDIA)
Mr Vinay of VACCO along with his Brother Mr Harishkumar has taken the mantle of their Grandfather's Spice trading business and has branched out in exports since 1993. They personally travel and visit their existing and prospective clients and also Participate in various Food Exhibitions like GULFOOD, ANUGA, SIAL, THAIFEX WORLD FOOD, VIETFOOD, WORLDFOOD ISTANBUL, MOROCCO FOOD EXPO, etc to further strengthen their business relations. Through such visits, they get the feel of end-user's / consumers response and takes steps to satisfy consumer's expectations.
Presently the firm is Exporting to around 36 Countries like USA, UK, CANADA, OMAN, QATAR, JORDAN, SINGAPORE, KUWAIT, SAUDI ARABIA, ALGERIA, MOROCCO, TUNISIE, NIGERIA, etc and are eager to expand all over the GLOBE.
Secret Behind Success of VACCO EXPORTS
Our aim and untiring endeavor to achieve Excellence in service and ensure total Customer Satisfaction have helped us to attain such a good position in the markets across the seas. With the hardwork, honesty, punctuality of supplies and the blessings of Late Mr Tulsidas Somimal, Vacco Exports has quickly grown into a market leader.
We take special efforts for protecting and retaining the natural aroma and taste of the wide range of Indian Spices supplied by us. Packaging plays a vital role in this and hence; we use hygienic and secure packaging, suitable for each specific product. We pack our products using jute bags, polypropylene and multi-layer paper-bags with inner liner.
We have various Trade Marks and Brands registered under our name like: VACCO, ANANYA, 88, 888, 999, LOYAL, etc to pack our Unique and pure Products.  We also do undertake third party labelling and packing for our various International Clients and also Export
The other countless reasons that make us the preferred choice of our clients are:
Timely Delivery of goods
Tie-ups with reputed cleaning units all over the country
In-house Processing and Packing operations conducted under complete hygienic conditions
Rigid quality control procedures
Containerization of export cargo
Stuffing done under the supervision of professional staff
Vacco Exports enjoy the customer's confidence and trust and have high demand in the Gulf market. Following are some other links for more information.
FOLLOW US ON




Give us a call: +91-22-27881083 / 84

Send us a mail: info@vacco.in

Come visit us: www.vacco.in