Food Color Manufacturer and Exporter from India
Food colour used in food applications for producing glaring and radiant colours, We are the best Food Color Manufacturer and Exporter from India. Our product changes the entire spectrum of food colour ranging from powder and granules.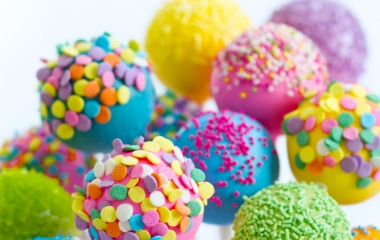 Using the safety and wide availability into the study, we use food colour for market food production, bakery, home cooking, non-food applications including cosmetics etc. As the colour of food can affect the perceived flavour, we aim to tickle your taste buds by abiding by all health-related rules and regulations.
Our Food Color Product Shows Superiority By Showing The Following Disposition:-
Give exact natural changes in colour
Increase colours that occur simply
Adding colour to colourless food items and perform it more appealing and tasty
Food colour is a dye, pigment or any other material received from vegetables or minerals that are able to colour foods or drugs. Sources like seeds, fruits, vegetables, grass, beetroot, turmeric and herbal products are any of the original sources from which colour are removed.
---
All Types of Food Color Are Available
Another extremely valuable feature of the food colour is that they are safe to use as food additives. Since they are plain derivatives, they are free of each harmful side effects. Food colour is a regular additive that can be found in everyday consumer products. Our food color is produced under super hygienic requirements and is prepared at a most competitive price.
We are leading Foods Color Manufacturer and Exporter from India of an exclusive range of Food Colors, which are safe to be used in food items. These colors are added to different beverages, store, and bakery items, which are water soluble. Moreover, these colors are manufactured using excellent quality pure ingredients. These colours are unadulterated and are made available in diverse color.
Applications Details
Cosmetics
Pharmaceuticals
Bakery Products
Dairy Products
Any Water Insoluble Food Products
We are known as one of the key food Foods Color Manufacturer and Exporter from India. i have lots of stock available different type of colour.
This is due to the modern facilities that we are ready to meet the delivery deadlines with ease. Ours is a well-established firm, located in Mumbai (India) and associated with leading names to fulfil various needs of the buyers.
Features
Excellent Quality
Skin Friendly
Colourfastness
Our offered range is general of Food Colors finding application in a large number of industries like home use, ice cream use, our offerings are very required in the market. We have a large clientele that exceeds national borders and buys with us on a regular basis. Our offerings are in compliance with the industry standards and are made as per the regulated processes to assure flexibility in their quality. We incorporate premium quality facts and advanced technology in the manufacture of our products.
If You Are Looking For Any Of Our Product Online Inquiry, Please

Contact Us
Give us a call: +91-22-27881083 / 84

Send us a mail: info@vacco.in

Come visit us: www.vacco.in