Tamarind Manufacturer and Exporter from India
We are a
Tamarind Manufacturer and Exporter from India
of super delicious Tamarind that comes in various tastes. We are based in Mumbai, India. We provide assurance of a highly excellent variety of Tamarind bought from well-known vendors in the market. Our expertise in the field, we are able to meet the requirements of the growing market. We offer these products of ours at market leading rates.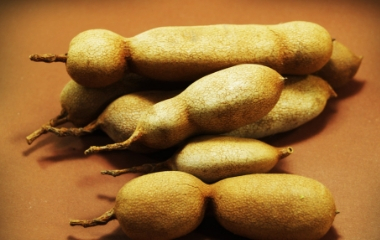 We Offer a Wide Variety of Tamarind
Established in the more than 50 years, since our start Vacco has been manufacturing and exporting Tamarind, Hing, Foods Color, Spices Herbs products, etc which are checked at several levels before being sent to the market. In the offered variety, we offer Tamarindus indica and many more. The products are developed in the best environmental shapes using the best methodology and constituents. Consumers can simply avail this range from us in the common safeguarded packaging. The whole range has been prepared by us keeping in mind the ethical standards.
We famously deliver the excellent variety of products the clients. Our company is well trained with online as well as popular payment systems. As per the demands of customers, we can confirm an agreement for payment with proper terms and conditions.
Customers can rely on us to make the one-time delivery of orders, as we have agreed with established transport facility providers. Our dedicated team is regularly on their toes to create certain that the raw material used is of the high standard and certified by the experts as well. The fresh and rich Tamarind we offer has a shelf life of 2 years.
---
Tamarind Product Description
Tamarind is defined by a dry and slightly sweet flavour. Keeping in mind the changing demands of buyers, we are committed to offering the best quality of this product. We are a manufacturer with good quality for tamarind with and seedless. We carry goods as per your requirement in 1 KG, 30 KG and 50 KG
Additional Information of Tamarind Manufacturer and Exporter
Taste Type: Common
Shelf Time: Long
Flavour: Delicious
Advantage: Highly Nutritious
Quality: Excellent
Packaging Details: as per your requirement
Our company is involved in offering a wide array of Tamarind. We are leading Manufacturer and Exporter of Tamarind from India which is procured from best-producing regions in India. This tamarind available in 200 gms / 500 gms/ 1 Kg slabs.
The manufacturing method at present practised by females is by using tools and standard methods. The case of the tamarind is removed at the farms and market yards and the fruit is collected in bulk ordering from more than 600- 10,000 kg. The raw material is stored in cold storages for shielding the fruit from growing black. The market gives a higher price for brown or reddish brown colour of tamarind. It is stored in lots of 50 kg, 100 kg in gunny bags.
If You Are Looking For Any Of Our Product Online

Enquiry

Or Get A Free Quote?
Tamarind is used as a pickling agent, syrups, as a preservative, for making jams, for medicinal purpose, for sausages and tamarind pastes.
Give us a call: +91-22-27881083 / 84

Send us a mail: info@vacco.in

Come visit us: www.vacco.in