Herbs and Herbal Products Manufacturer / Exporter from India
Herbs and Herbal is a holistic method of medical science and is the oldest healing science which is almost 6000 years old. This method of medicine was grown in the old lands of India. Hindu Vedas consider Herbal as a gift of Gods to humanity which was given to the saints and sages of India in deep meditation.
Around 1500 B.C. the use of herbal / herbs products improved for treating many conditions and it was divided into eight specific parts of medicine.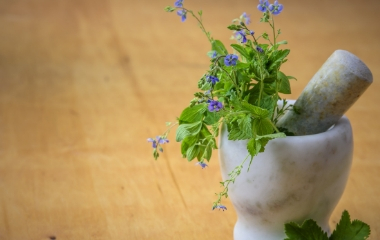 In the past few centuries, herbal/herbs went through years of decline in India (especially when the period of British rule). During this years it became the second choice for treatment used regularly by traditional religious practitioners and the poor.
Additional Information of Herbs & Herbal Products
Herbal is based on the basic principle that to prevent and use flavouring and garnishing food, in medicine, or as aromas and consciousness through proper drinking, nutrition, and lifestyle, as well as remedies, is essential. Today we are top-level of Herbs & Herbal products Manufacturer / Exporter from India. herbs trees and masala manages its holistic approach to health and treatment of diseases. The parts of modern categories include:
Herbs Leaves, Roots, Flowers, Seeds, Root Bark, Inner Bark
Cleaning and Rejuvenation Body
Maintain an Approach to Diet and Weight Loss
Male and Female Use
Beauty and Cosmetic Treatments for Men and Women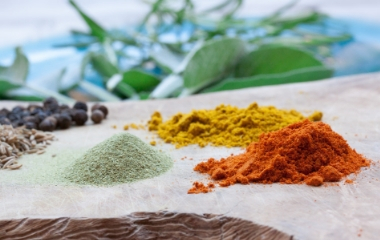 We are reputed Herbs & Herbal Products Manufacturer, Exporter from India, which is made from various plants and herbs. We have a really large range of products that includes ASAFOETIDA (HING), GOTU KOLA, TAMARIND, Lemon Grass, ASALIA, LOVAGE and many more.
How Does Indian Herbal Medicine Work?
In herbal treatment, we try to find the underlying the problem of an illness rather than use the specific marks. We believe that the advantage of herbal products can help the body to heal itself by replacing harmony and stability and activating the body's 'life energy'.
We believe in the main source of herbal medicine. Herbal product solutions are obtained from leaves, petals and roots of flowers and are a complex mix of many of various compounds. While a standard pharmaceutical will normally be a single powerful element, the concept of Herbal products Manufacturer, Exporter explains that the hundreds if not thousands of components of a plant select all work commonly to treat an illness.
Being the largest Ayurvedic & herbal products manufacturer and exporter in India, Vacco exports explains the best herbs producer and exporters in India. As always been the root for the longevity of life, has amazingly returned the health of millions of people all single day. These goods are also well known in the International States by the name of Diet Supplement & Natur Supplement.
Herbs and Herbal Products Manufacturer\Exporter
Vacco provide all the leading herbals manufacture and exporter including trees and weeds roots, exotic plants, seeds and many many more products. If you cannot see a product that you are viewing for, please Contact us and we will source it for you. We also have our own products and can describe quality-tested results on behalf of manufacturers viewing for retail order and/or launch via our platform. Vacco.in leading Herbs/Herbal products Manufacturer and Exporter from India of all kinds of herbal and ayurvedic products.
If You Are Looking For Any Of Our Product Online, Please Click and Send the

Enquiry
Give us a call: +91-22-27881083 / 84

Send us a mail: info@vacco.in

Come visit us: www.vacco.in