Hing (Asafoetida) Manufacturer and Exporter from India
Our product Asafoetida otherwise commonly named as Hing has been our brand merchandise since ages. It is the largely used ingredient in Indian family circle further has a lot of remedial advantages with the medicinal feature. We have been
Hing (Asafoetida) Manufacturer and Exporter from India
the quality moreover can be available to clients in various forms, similar to solid otherwise powder and are accessible in numerous packaging to the clients. The aroma also standing of our product is of high standards moreover has been superiority experienced to give the clientele user satisfaction. The Asafoetida Hing manufacturing and exporting product is genuinely valued by the customer for calculation flavour to the food. Further, it is used for many medicinal material goods. We are providing many products as
Asafoetida
Manufacturers, Asafoetida Exporters, Asafoetida Powder Supplier, Hing Manufacturer in India.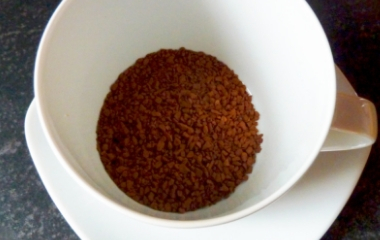 We Offer a Wide Variety of Asafoetida (Hing)
This spice is used as a digestive aid, in food as a flavouring and in pickles. When uncooked its odour is so powerful the aroma will contaminate other spices stored nearby if it is not saved in an airtight box. However, its odour and flavour become much milder and more pleasant upon heat in oil or ghee, acquiring a taste and aroma reminiscent of sautéed onion and garlic.
With the help of high-quality instruments, we are capable to manufacture Hings as per the requirements of our customers. We are a quality-centric company that aims at maintaining quality standards. Our competitors provide fake, poor quality taste that is made from chemicals which harm the skin. But our products are herbal and have no side effects on the skin. It is advisable to be cautious and stay away from fake promises made by false manufacturers who use our trademark name. We are exporting our quality products in Mumbai, India.
---
Following Details of Hing (Asafoetida)
We are a leading name in this industry, involved in offering Asafoetida Powder that is free from all kind of impurity. It is used in different dishes to add smell and taste. Our offered powder is processed using excellent quality chemical compounds with the help of much-improved machinery. Our offered powder is surely tested against various quality parameters to make sure the finest kind. Moreover, buyers can avail this powder at a most reasonable cost.
Other Details:
Extended Shelf Life
Excellent Flavour
Natural Smell
High Medicinal Benefit
Colour: Brown
Product Specification
Purity: 100%
Type: Masala
Part: Spices
We are well recognised for exporting and manufacturing superior range. Established in more than 20 years in India, we " Vacco Exporter ", are highly engaged in Hing (Asafoetida) Manufacturer and Exporter from India. The optimum quality of products in a wide variety such as Tamarind, Foods Color, oilseed.
Our system helps easy adjustment of the even huge quantity of our products, in a given support of time. We have with us, a team of highly qualified experts who have broad experience in the industry. In addition, we have a quality command team of specialists who analyze the entire range of Hing Manufacturer and Exporter from India to ensure that we are providing our customers with perfect quality.
If You Are Looking For Any Of Our Product Online Inquiry, Please

Contact Us
We offer quality हींग - Asafoetida. The asafoetida resins offered by us are extensively used in various food items to improve the taste & aroma. Our range is stringently tested on various parameters by an expert team of quality analyzers to assure high-quality standards and flawlessness.
Give us a call: +91-22-27881083 / 84

Send us a mail: info@vacco.in

Come visit us: www.vacco.in